What others say
We are happy to have helped hundreds of people all around the world with the holistic approach outlined in the ebook. We recieve many letters in our mailbox daily from customers all around the world, letting us know all the ways we were able to help them. We are excited share the reviews with you!
Convince yourself
Elizabeth

Finally, an ebook on acne that doesn't just offer a quick fix! This holistic approach has empowered me to take control of my skin health and make lasting changes.

Joshua

This holistic approach to healing acne is a game changer! I've struggled with acne for years and this book has helped me understand the underlying causes and take steps to improve my overall health. Highly recommend!

Hannah

I tried so many different things. Cremés, pills, diets… nothing ever worked. I thought I was the only one, but came to realize through this book, that most acne sufferers go through this. I am so speechless at how fast the results came after implementing only half of the info in this book!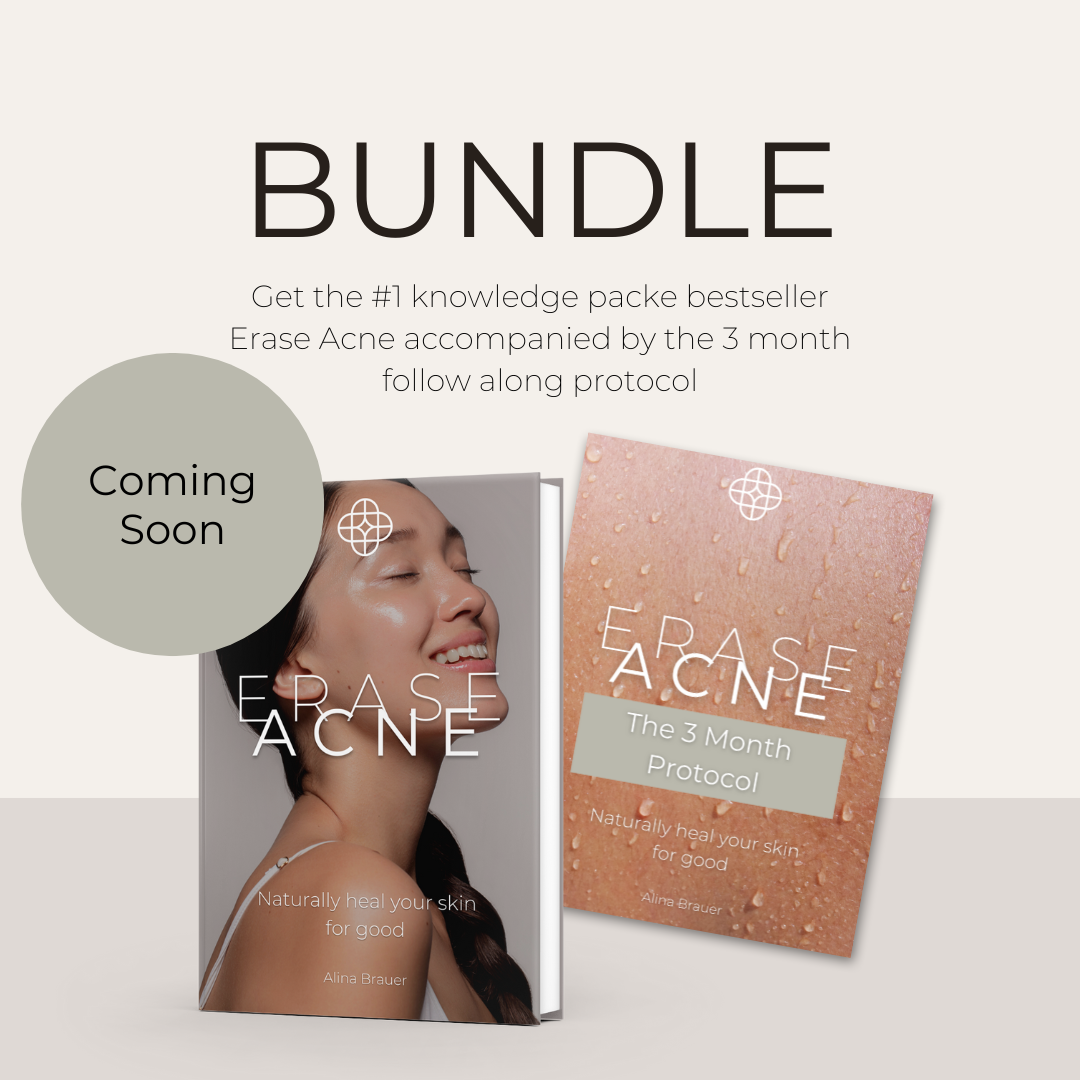 Finally here soon!
All of your questions will be answered soon, when the bundle drops! Get the best of both worlds - knowledge packed eBook and 3 month protocol! No more guessing and figuring out. You will be able to follow all information from the eBook about healing your acne with an holisitic approach step by step. A full schedule with meal ideas, cleansing instructions and daily supplement recommendation! Even self-therapy and movement ideas are included! Stay updated!